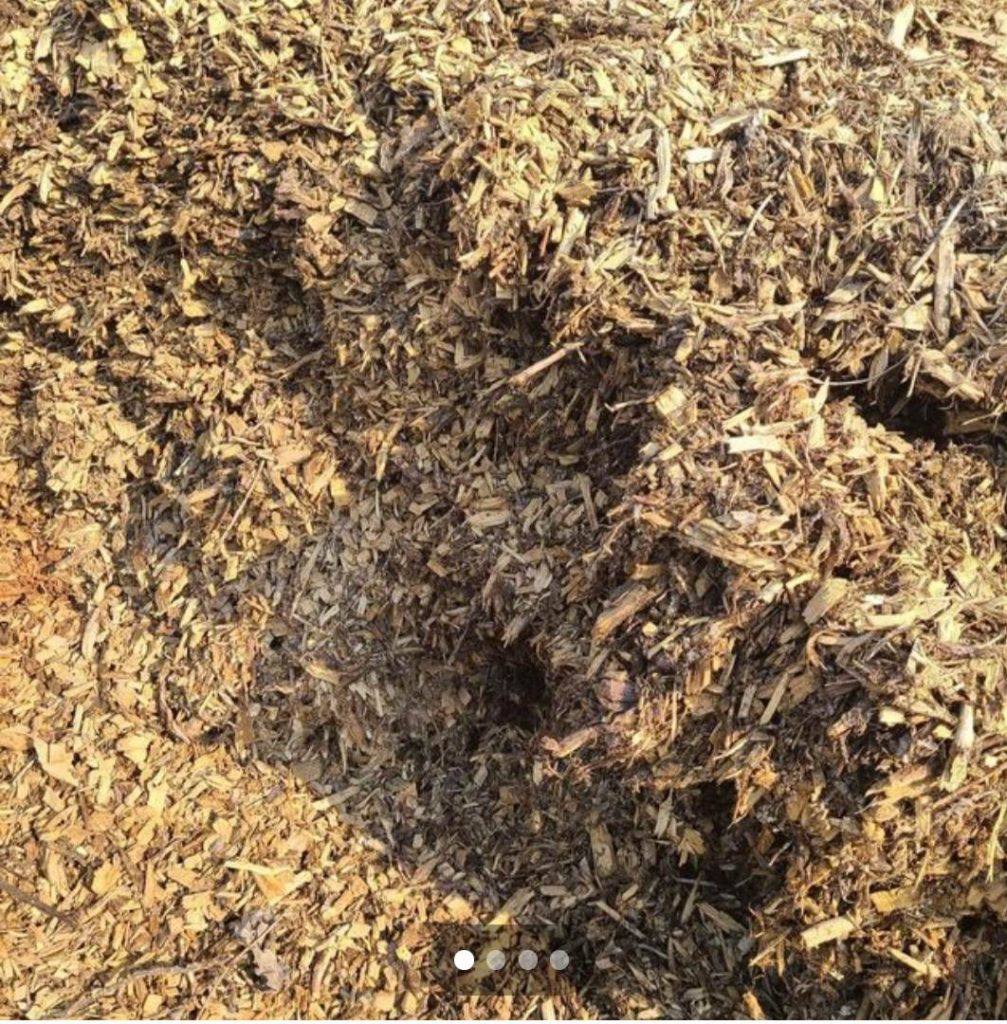 Mulch:
suppresses weeds
provides nutrients
makes soil healthier
retains water
adds curb appeal
Now is your chance to add extra nutrients to your gardens.
Benefits of woodchips/mulch:
Because wood chips from tree services are usually a combination of bark, sapwood, hardwood and leaves (during the growing season, or from evergreen plants), as they break down, they slowly provide small amounts of nutrients. Also, as they break down, they increase the organic matter of the soil, according to various sources. Within 3 years, it will be fully broken down and providing excellent nutrients to the soil.
Smiley Worms will be happy to bring these nutrients to your gardens. We will deliver at no charge within Brandon in a 240 L green bin (not included).
If you buy 4 bins, you get a special discount at $65 plus GST. Order 10 bins and get an additional 10% off.
Free delivery in Brandon.
Green bins are not included.
Available for customers in Brandon and the surrounding area. NOT FOR SHIPPING! Contact us for details.